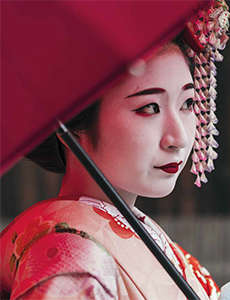 Dos and Don'ts of Diving in Japan
Dos
DO Go there. It looks a long way the other side of the world on a Google Map. Or even an atlas if you are Old School. But thanks to the shape of this planet, and the fact that the UK is actually pretty Northern [despite what they say in London], the polar route allows an 8 hour flight direct. So that's 3 movies, an hour's kip and a bit of air-rage and you have arrived in a completely different culture in the time it takes to drive to Cornwall on a Bank Holiday

DO Try to stay in a Japanese style hotel. Western hotels are like ours but way smaller. A local inn has all those wooden shutter doors, futons and shared bathrooms we have seen in Kill Bill 1. On entering you have to move the low table from the centre of the room - find your futon in the cupboard - make your own bed and then ablute in the communal bathroom. Then go for dinner and join your new now-dressed friends for bits of fish whilst watching Sumo.

DO Try all the waters on this far archipelago. Imagine a country where it's cold and mullety in the North but tropical and angel fishy in the South. Like the Shetlands to Sharm - but under one flag.

To read the rest of this article, you'll need to get your hands on Tanked Up Magazine. It's free. What are you waiting for?