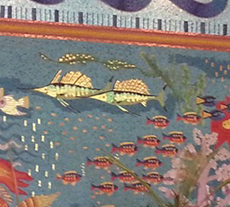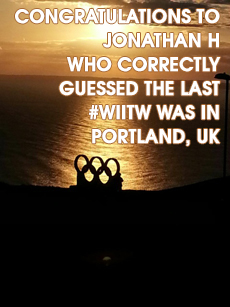 Fellow divers, we have all traveled far and wide to some of most exotic and some of the less so, diving hot spots around the world, so now it is time to put your scuba credentials to the test and guess - Where in the world?

Every month our secret traveller will be sharing their latest scuba exploits by teasing us with a diving related snap from some popular, and some obscure, locations around the globe.

Your challenge, should you chose to accept it, is to guess the location that the picture on the left is a representation of - and we've made this one ridiculously hard because we want to cause you pain, so the winner is likely to be whoever names a place that's even on the same continent.

And the prize this time around is... Two tickets to a historical diving pub walk and talk event in London on Wednesday 7th November, led by Dr John Bevan, chairman of the Historical Diving Society, with Dr Oli and us lot!

Good luck!