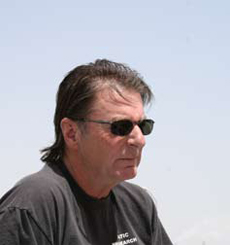 Sharkipedia
Richard Peirce
There are plus or minus 30 species of sharks in U.K. waters including the world's second largest fish, the Basking shark, and others that will surprise many readers; Shortfin Makos, Smooth Hammerheads, Threshers, Blue sharks, and Greenland sharks.

In 2008, together with Simon Spear, my partner in Elasmo Films, I started work on making a film about the sharks found in U.K. waters. The result was "Sharks in British Seas" which as far as I am aware is still the only film yet made to concentrate exclusively on British sharks, (this film is still available on Shark Conservation Society website at £6.99)...

To read the rest of this article, you'll need to get your hands on Tanked Up Magazine. It's free. What are you waiting for?